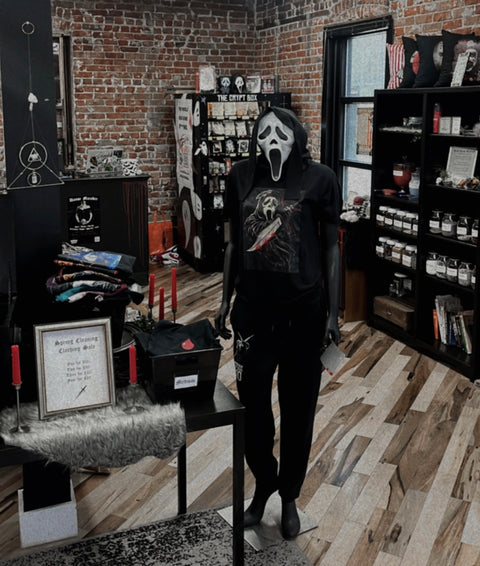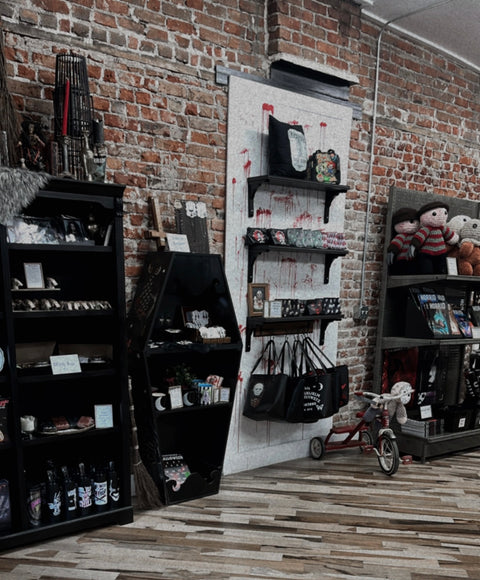 The Shop
HORRID is Denver's Horror Shop located in the South Broadway neighborhood behind the Brutal Poodle. The shop hosts a variety of horror & macabre vendors. The back studio serves as a photo studio & event space.
Check out our upcoming events here!
Address:
1974 S. Acoma St. Denver, CO 80223
Visit us daily:
Monday (closed)
Tuesday - Saturday: 11-7pm
Sunday: 11-5pm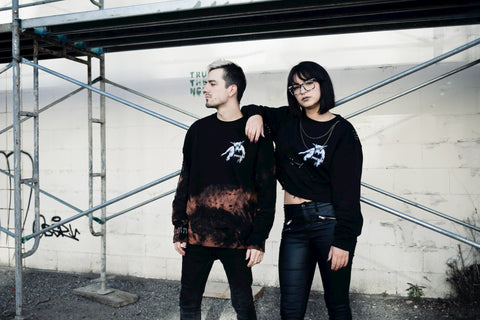 Origins
HORRID originated as a way to use darkness to fuel creation through the curation of HORRID Magazine. HORRID has since grown into a death-positive brand that focuses on horror & witchcraft.
HORRID is Denver's Horror Shop: featuring a variety of art & gifts from local dark artists & creators.
The Magazine
HORRID magazine creates a platform to promote dark artists from around the globe, featuring 20-25 artists in each quarterly issue. A new themed issue is published every January, April, July and October.
Submit your work
The Creators of HORRID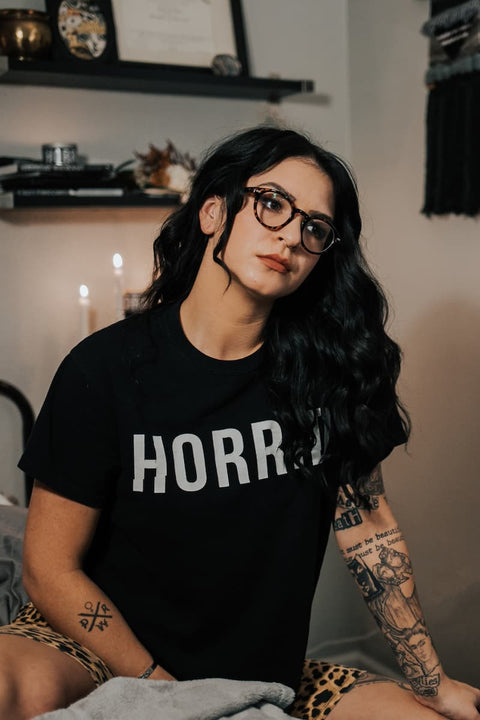 Creator
Emerald is a dark art photographer and practicing witch that lives in Denver, Colorado. Her work often explores themes of horror, fantasy, and mental illness. She created HORRID in 2018 in her spare bedroom, spending many nights hand-stapling each issue. Her background in conceptual art lends toward an eye for detail and a yearning for intentionality in HORRID. She is the creator and curator of HORRID.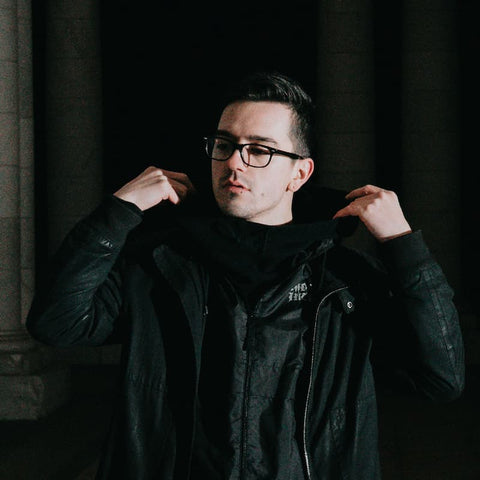 Lead Designer
Jake is a designer and musician based in Denver, Colorado. His DIY design style is inspired by science fiction and death metal. His work is often existential in nature, exploring questions of existence and purpose. His design aesthetic is inspired by the dark places, basements, and dungeons he inhabits. Truly a creature of the night, his creative vision for HORRID is a monolith of unknown origins.