Waxwork Records Goosebumps Soundtrack Vinyl Records
Regular price

$38.00
Sale price
Share
Pickup currently unavailable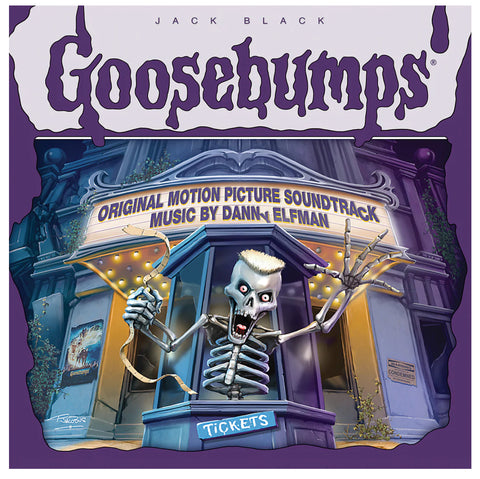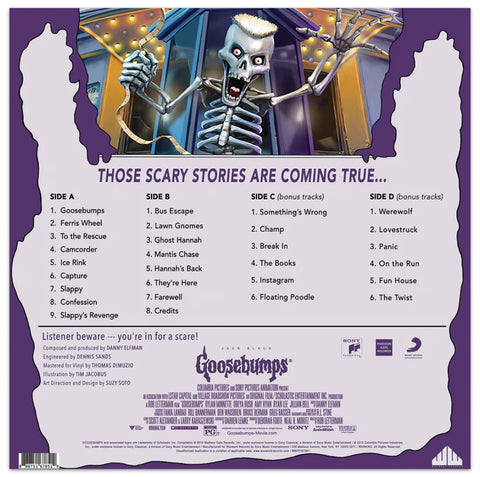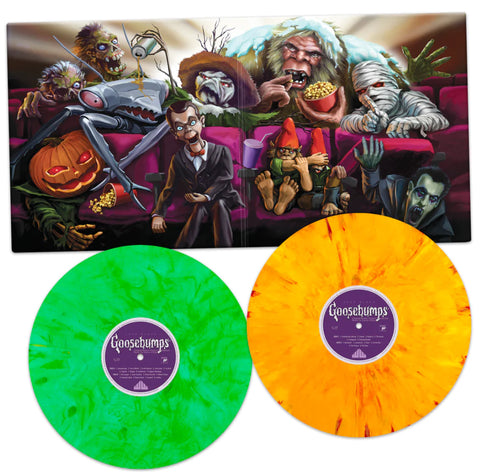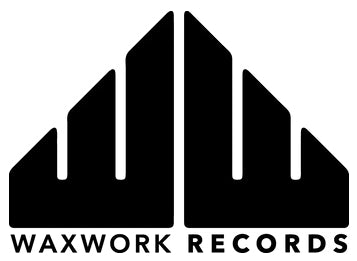 Waxwork Records is excited to announce the release of GOOSEBUMPS Original Motion Picture Music by Danny Elfman. The 180 Gram Double LP has received the seal of approval by author R.L. Stine and features artwork by GOOSEBUMPS artist, Tim Jacobus! Jacobus' artwork is synonymous with the GOOSEBUMPS legacy, as he has illustrated all 62 original books.
In Goosebumps, teenager Zach Cooper (Dylan Minnette), upset about moving from a big city to a small town, finds a silver lining when he meets the beautiful girl, Hannah (Odeya Rush), living right next door, and makes a quick friend in Champ (Ryan Lee).  But every silver lining has a cloud, and Zach's comes when he learns that Hannah's mysterious dad is in fact R.L. Stine (Jack Black). As Zach starts learning about the strange family next door, he soon discovers that Stine holds a dangerous secret: the creatures that his stories made famous are real, and Stine protects his readers by keeping them locked up in their books. When Stine's creations are unintentionally released from their manuscripts, Zach's life takes a turn for the weird. In a crazy night of adventure, it's up to Zach, Hannah, Champ, and Stine to get all of these figments of Stine's imagination back in the books where they belong to save the town.
Over the last 30 years, four-time Oscar® nominee Danny Elfman has established himself as one of the most versatile and accomplished film composers in the industry. Beginning with his first score on Tim Burton's Pee-wee's Big Adventure, Elfman has scored a broad range of over 100 films.
The Waxwork Records crew grew up reading R.L. Stine's GOOSEBUMPS books feverishly, and we, like so many millions of GOOSEBUMPS fans across the world, became obsessed with the horrific, yet bright, colorful, and welcoming artwork by Tim Jacobus that graced each book cover. Having Tim Jacobus come on board and agree to create all new and original GOOSEBUMPS art for our vinyl soundtrack is a dream come true.
Tim has kept every transparency of his GOOSEBUMPS artwork in an archive over the years and keeping true to the spirit of those creepy books, every pantone color used to create our new vinyl LP artwork and layout are the same colors that Jacobus used to illustrate the original book covers! With the approval of SCHOLASTIC and R.L. Stine himself, Waxwork was allowed to faithfully design the GOOSEBUMPS vinyl soundtrack to meet every detail of the original books from the 1990's.
This title features a GOOSEBUMPS logo embossed gatefold jacket, 2xLP 180 gram colored vinyl, "The Haunted Mask" (Neon Green & Fire Orange) variant or "One Day at HorrorLand" (Teal Smoke and Pink Splatter) variant, artwork by Goosebumps artist Tim Jacobus, and artist liner notes.

GOOSEBUMPS Original Motion Picture Music Features:
2xLP 180 Gram "The Haunted Mask" Neon Green Marble (Disc 1) & Fire Orange (Disc 2)
2xLP 180 Gram "One Day At HorrorLand" Teal Smoke (Disc 1) & Pink Splatter (Disc 2)
Goosebumps Logo Embossed Gatefold Jacket
New Artwork By Goosebumps Artist Tim Jacobus
Artist Liner Notes