Waxwork Records The Texas Chainsaw Massacre The Game Vinyl Records
Regular price

$45.00
Sale price
Share
Pickup currently unavailable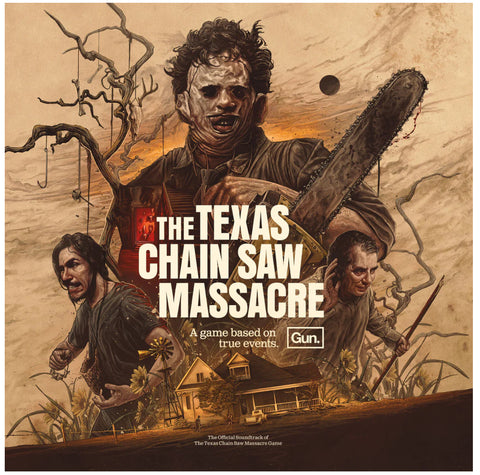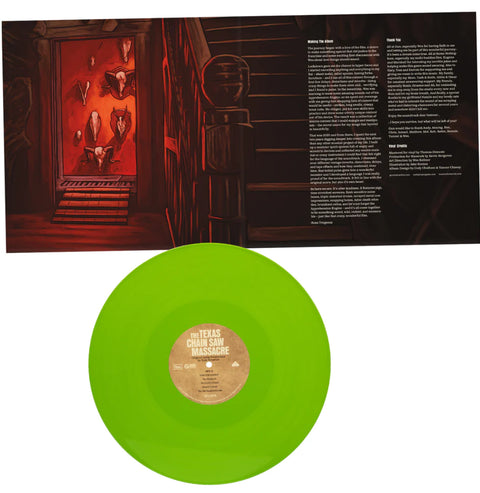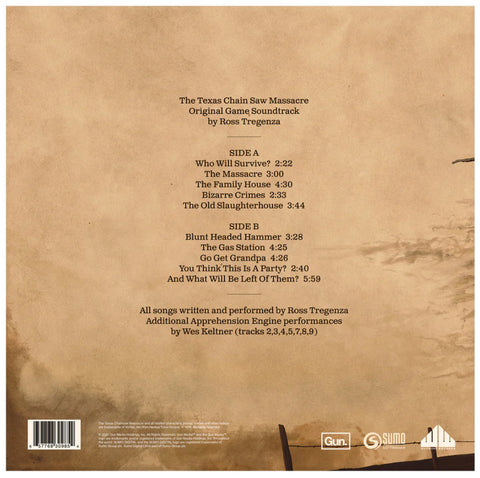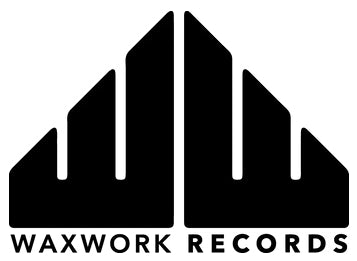 Waxwork Records is thrilled to release THE TEXAS CHAIN SAW MASSACRE Original Game Soundtrack LP by Ross Tregenza and REMAINSAdditional Game Music LP from THE TEXAS CHAIN SAW MASSACRE by Wes Keltner and Jim Bonney!
From Gun Interactive, creators of the global hit FRIDAY THE 13TH The Game, comes a terrifying follow up that has been developed by horror fans for horror fans. Take on the role of one of the notorious Slaughter family, or their victims, in The Texas Chain Saw Massacre®, a third-person asymmetrical horror experience based on the groundbreaking and iconic 1974 horror film. Experience the mad and macabre for yourself in The Texas Chain Saw Massacre®.
This very special double album bundle features the complete video game soundtrack music to The Texas Chain Saw Massacre pressed to "Chain Saw Motor Green & Rust" colored vinyl, housed in deluxe heavyweight gatefold packaging with matte satin coating, composer liner notes, and all new artwork. The composers of the game music all have a dedicated love for the original 1974 film. Recordings of sheet metal, spoons, tuning forks, furniture, and the instrument, the Apprehension Engine, were mangled, manipulated, and ran through several vintage reverbs, distortions, tape delays, and other effects to create a haunting, sonic cacophony that envelopes the listener and transports them directly to a killing floor in the sweltering Texas summer heat.
Ross Tregenza Bio:
Ross Tregenza is a BAFTA nominated Cornish composer, known for his work on video games including The Texas Chain Saw Massacre, DEATHLOOP, Forza Horizon 5, Cyberpunk 2077, Wolfenstein: Youngblood, Wolfenstein: Cyberpilot, Team Sonic Racing, Timesplitters 2 & 3, Crysis 1-3, Hotshot Racing, Homefront: The Revolution, Star Citizen, Gears of War, Haze, Star Wars, Aliens Vs Predator and BBC Online.

Jim Bonney Bio:
Jim Bonney is a BAFTA award-winning composer/music director specializing in interactive music, credited in numerous video games including titles from the Mortal Kombat, Mafia, and BioShock series. Along with his game credits, Jim has also created music for everything from Burger King children's toys, to collaborations with NASA; and has also scored numerous trailers, short films, documentaries, commercials, and television programs, including Buffy the Vampire Slayer, Chicago Hope, and The Weekenders. His concert works have been performed in over 25 countries, with ensembles as large as 1,400 musicians, located in venues ranging from New York City's Carnegie Hall to the Great Wall of China.

Wes Keltner Bio:
Wes Keltner is the CEO and Studio Director at Gun Interactive. He has been a part of the video game industry since 2005 and consulted on video games including Doom, Splinter Cell, Star Wars, Madden, Skyrim, Ghost Recon and several others. With an inclination towards marketing and advertising his work has appeared in Fast Company, Forbes, The NY Times, Wall Street Journal, and Ad Age. During the pandemic he took it upon himself to learn a new musical instrument that could deliver the sound of Texas Chain Saw Massacre. He found this sound within the Apprehension Engine and he spent countless hours discovering and recording horrifying sounds that ultimately became the soundbed of the game.
The Texas Chain Saw Massacre The Game Original Soundtrack Features:
The Complete Soundtrack Game Music by Ross Tregenza
REMAINS LP: Additional Soundtrack Game Music by Wes Keltner & Jim Bonney
"Chain Saw Motor Green" Colored Vinyl (TCSM LP)
"Rust" Colored Vinyl (Remains LP)
Artwork by Jake Kontou
Heavyweight Gatefold Jackets with Matte Coating
Composer Liner Notes